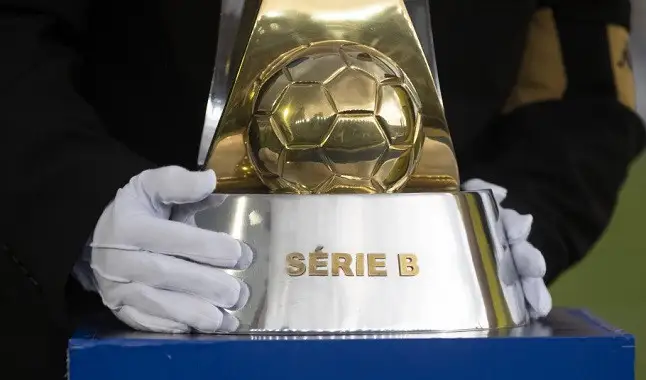 Less attractive competitions can be a good way to profit.
What do you prefer, watching a game between Manchester City and Liverpool for the Premier League or a match valid for the second division of a State of Brazil? Unless you're a fanatical fan of one of the friendly teams in the second division, the logical answer would be to follow the English game. But when it comes to betting, make no mistake, it is in these games of little importance that you can find value and be able to profit.


Currently,
bookmakers
have all the necessary information, and in an accurate way, of the big events in the world. Speaking of football, it is very difficult to take advantage and find a value gap in high-profile matches. To be able to beat the rest of the market before the odds move, only if you have
inside information
or are very aware of what is happening around a game with a high importance level.
The same does not happen with matches where there is
little publicity
and demand from a large volume of players. Even bookmakers can have
difficulty adopting real odds
, making it easier to find value in the closing line of these third- or fourth-tier games in the world. But now you can ask: how am I going to know if the odds are out of adjustment in a Brazilian Series D game, or in a Second Division game in the Campeonato Paulista?
In this case,
looking for local media vehicles
, such as press offices, newspapers, radios, helps a lot to assess the real conditions of success of a team, since information such as suspension, injury and even reinforcements for a game will be better disseminated in these channels of communication. In international matches, from small countries in Europe, for example, it is more difficult, obviously. However, each championship has its characteristics, whether due to a high volume of goals, cards, etc. Studying the
stats
, analyzing team and tournament
patterns
, is a great way to find
value bets
where the large mass of bettors will not be focused.
These details count for a lot and you just need to compare. In the best leagues in the world any information about an injury of a good player of the team, or a possible mixed team sparing the main athletes, makes the
lines move
at the same time in the
bookmakers
, with all the information going around. In the same sense, in an access Division match of the Gaucho Championship, no matter how much a team does not rank its starting lineup, or the number 10 and scorer are suspended, the odds for this event may be unbalanced, without the bookmakers being able to
accurately account
for how much these absences mean, or with them calculating late, providing opportunities for more connected and informed bettors to take advantage of great odds, with
maladjusted values
.
We've been attached to football so far, but it's worth noting that in other sports these gaps are even more evident. In Brazil, it is very common for
volleyball
,
basketball
and
futsal
teams to be sponsored and build large squads in one season, and disband the following year, without the same expected support. Teams that are champions in one championship, cannot have the same performance in the next.
We even have a curious example: in a
women's volleyball
match, in a state competition, bookmakers offer high odds for one of the teams, treating them as a legitimate "dark horse", perhaps because of the bad season, without sponsorship and prestige. However, the team had just received a large financial contribution, completely changing its level compared to the previous year, putting together a cast that did not match the odds offered. Closer bettors were able to quickly take advantage of maladjusted odds before being recalculated. This is an example of markets where the eyes of the vast majority are not focused, and
information is not as fast as it is for a great competition
.
In national-level competitions it may be more difficult to find
unregulated odds
, even in these ups and downs of the teams, but in state championships, or in early season championships (and then we include even the most important nationally), both bookmakers and the vast majority of bettors do not have accurate and up-to-date data. Stay tuned and good luck!
Goal Expectation and its influence on betting
Bet wherever you want through the best online bookmakers!