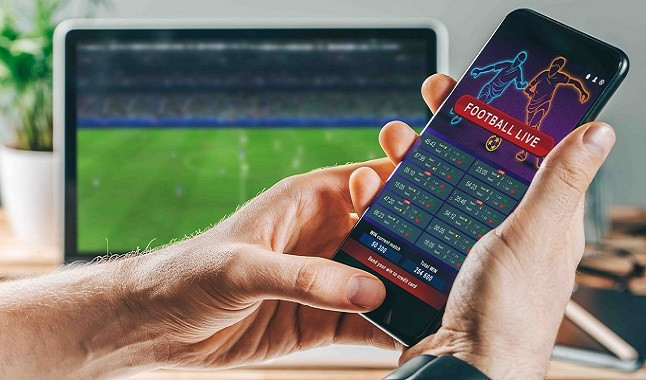 In this article, we will give an example of how to hedge a bet to guarantee a profit.
Choosing the winner of a match is not always an easy task. If I choose a superfavorite it is obvious that it will be easier to "guess" the winner, but in this case you will have to be willing to put a lot of money for a low return. So, today we're going to show you a technique that will help you reduce the imminent risks of a game and make a profit from it, regardless of the end result. The hedge is basically you placing a bet on an opposite result to the one you originally made in the same match.

We will exemplify this
technique
in this article by covering a football match, so you can understand what we are explaining.
In Spain we will have a classic,
Barcelona and Real Madrid
, and after your analysis you are confident that Barcelona will win. Messi's team has an odd of @ 2.20 to win and you bet $100. The game is on, Barça are well in the game and open the scoring. After a while, Real Madrid comes up and starts to take care of the match's actions and the draw seems to be a matter of time to happen. Okay, are you going to pray until the end of the match for Barcelona not to suffer a goal and consequently having chances of losing the bet, or will you act and seek a solution to not suffer this exposure and at the same time guarantee a profit?
The solution would be to cover your position in this game. As you chose Barcelona's victory originally, now you will have to do the opposite, betting on double chance at Real Madrid (draw or victory), or betting on Real Madrid's option to win and draw on the game, or on Exchange houses betting against Barcelona (ie, in favor of Real Madrid's draw or victory). We have given several options for you bettor, but all have the same purpose.
Let's say you chose the double chance option at Real Madrid with an odd of @ 3.30. The first step is to multiply the first bet: $100 x 2.20 = $220. Now, use this gross result and divide by the odd of the new bet, that is: $220 / 3.30 = $66.67. Finally, take that result ($66.67) and bet that amount at odd @ 3.30 for Real Madrid to draw or win the game. At that point you will have a balance between
possible losses and gains
in any of the match results.
You will win if Barcelona win (original bet) and you will also make a profit if Real Madrid draw, as the game was drawing, because in the second bet you put as a draw or victory option for the Merengues. You just did a
hedging
. Your profit will obviously be lower, but at the same time, you will have the security of not losing the total stake, reducing your exposure and risks, maintaining a controlled and healthy bankroll, and
acting like a real bettor,
congratulations!
Our example was quite simple, but this technique can be applied in thousands of markets, in different modalities, in different sports. The important thing is that you know how to
read the match correctly, analyze what the odds offer you at that moment and make the decision with which you feel most comfortable
. However, as we mentioned in the paragraph above, it is important that you act as a bettor and not just let faith and superstition be the deciding factor in your choices, because right there ahead you will unfortunately have losses. In betting, the important thing is to find ways to guarantee profit, and to cover within a match, depending on the results you have in hand at that moment, is to meet that goal. I hope you enjoyed it, and come to research more about this and other techniques in our articles. Good luck!
Martingale betting strategy
Bet wherever you are through the best online bookmakers!