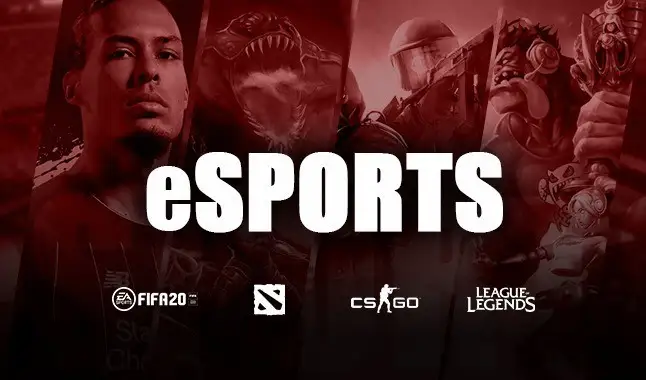 Find everything you are looking for to bet on eSports this Sunday!
Check out this card for the best eSprots betting tips for this Sunday, October 11th. To this day, we have separated three clashes in the competitive scenario of Counter-Strike: Global Offensive and one in the group stages of the World Championship of League of Legends. Starting with CS:GO, within the IEM New York 2020 North America championship, we will have the clashes between the teams: Team oNe x Mythic, New England Whalers x Triumph and Team Liquid x 100 Thieves. In League of Legends, we will have the confrontation between FlyQuest x Unicorns of Love. (these articles are announced first hand on Telegram - HERE)! Another day with a varied card in several games.


CS:GO | IEM New York 2020 North America
- Team One vs Mythic:
Team oNe
's debut at the IEM New York 2020 North America competition was not good. The team ended up losing against Team Liquid by 2-0. However, this did not make oNe bow its head down, as the team turned around and managed to win against RBG by 2-1. Meanwhile,
Mythic
failed to win either of the two games it played in the championship, bringing a certain insecurity to the public. For this game under analysis, we believe that the match will not need a third map to have its result defined.
CS:GO | IEM New York 2020 North America
- Triumph vs New England Whalers:
The New England Whalers team started at IEM New York North America by being defeated against ImPerium by 2x0. Meanwhile, Triumph's two games for the competition were not so good, the team lost to Evil Geniuses and FURIA. For this game under analysis, we believe that it will not be necessary to dispute a third game map.


CS:GO | IEM New York 2020 North America
- 100 Thieves vs Team Liquid:
Team Liquid
debuted for IEM New York North America, scoring a 2-0 against Team oNe. Not happy with this, the team still beat Mythic by the same score of 2-0. Meanwhile, the club
100 Thieves
even started well in the competition by winning against RBG by 2-0, however, they ended up losing their second game against Chaos by 2-0. For this game, we believe that victory is on the side of the Team Liquid team.
League of Legends | 2020 World Championship (Group Stage)
- Unicorns of Love vs FlyQuest:
The last confrontation between the FlyQuest and Unicorns of Love teams took place in the group stages of the League of Legends World Championship, and resulted in FlyQuest's victory. Unicorns of Love now have three defeats in arow, while FlyQuest only has one. For this game under review, we believe that the team most likely to take the win is FlyQuest.

Warnings!
The odds posted here will be based on the Betfair, Bet365 and 1Xbet market. And there is the suggestion to open an account in the houses listed in the Betting Academy, which are the ones that operate in your country, for a better commitment in this market, due to the variety of types of bets, better quotes and higher limits. Opening accounts through the Academy gives you more advantages: «
Earn Academy Points
».
Help this column to maintain itself and share the knowledge about its existence and spread this work.