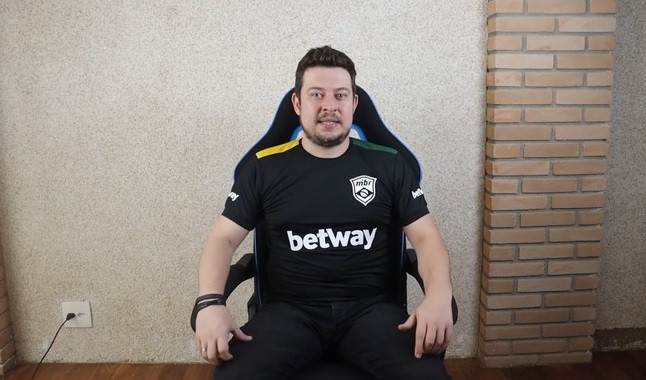 It was officialized that "Cogu" is the new mIBR coach, check here the details.
This past week, it was officially revealed that "Cogu" is the new MIBR coach. In addition to assuming the position of coach in one of the largest Brazilian teams of Counter-Strike: Global Offensive, "Cogu" will also take on the role of manager of the organization. Raphael "Cogu" will remain in office until the end of this year, according to the company itself.
"I am very happy to say that I have returned to MIBR and I will take position in the roles of manager and team coach. For me this means a lot, I am extremely happy to represent this team and I am prepared to help with whatever is necessary." - commented the new member of the organization.
With the end of the suspense about the new coach of the team, "Cogu" said that he will have "an honest conversation" with the audience of MIBR, affirming that he will have total transparency on his decisions made while in the position of the organization.
"Me telling you what's going on, how it's going, where the problems are, what's hot. Let's document everything."
"I am very happy to be back, very hyped. I am very happy. Sometimes I can't even believe it, I wasn't even sleeping these days until I managed to finish everything. I'm giving up many things to continue this dream of mine, which is to be champion , winner and I will be there to help MIBR. "
The coach will be in the current position on the team during the BLAST Premier Fall Showdown and Flashpoint 2 competitions, remaining until the end of the year.
"We will have very little time to prepare, we will arrive in Serbia and, after a week, we already have a championship. We fell into a very difficult group, with FURIA, G2 and Astralis, who will be our first "clanfront". We know it will be hard, it will be difficult, but the game is played and we will be there to show that we do not give up." - reported the coach.
The expectation is high for the players to be hired: Leonardo "leo_drunky", Lucas "LUCAS1" and Vinicius "vsm". All this expectation is due to the fact that the MIBR player, Vito "kNg", stated that the organization was looking for new members for its official lineup.
The story of "Cogu" in MIBR is not of today. The coach has already played for the team playing between 2004 and 2009, during 1.6 and Source versions of the game. "Cogu" was one of the biggest highlights during the 2006 ESWC title, the first world award that Brazil won in Counter-Strike.