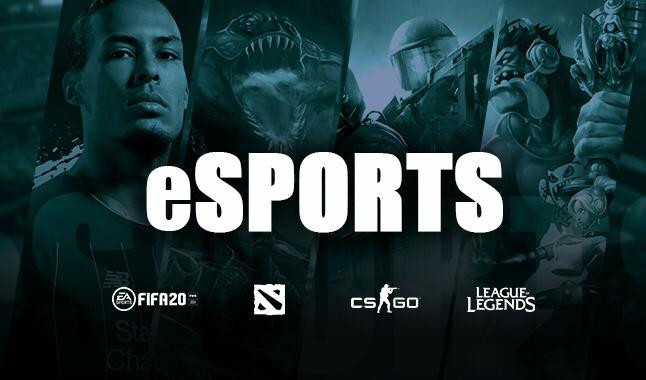 Find everything you are looking for to bet on eSports this Monday!
Check out this card for the best eSports betting tips for this Monday, September 7th. On that day, we separated two matches in the competitive scenario of CS: GO and two in DOTA 2. For starters, within CS:GO we will have disputes for the LOOT.BET Season 7 tournament between the teams: ALTERNATE aTTaX x Apeks and Nordavind x AGF. While in DOTA 2, we will have the confrontations between the clubs: 4 Zoomers x Beastcoast and CR4ZY x business associates, for the league BTS Pro Series Season 3: Americas. (these articles are announced first hand on Telegram - HERE)! Another day with a varied card in several games.


CS:GO | LOOT.BET Season 7
- ALTERNATE aTTaX vs Apeks:
The last meeting between the teams ALTERNATE aTTaX and Apeks took place during the Malta Vibes championship, resulting in Apeks' 2-0 victory. Now ALTERNATE aTTaX brings two defeats in a row to the Gambit Youngsters and Natus Vincere Junior teams. In the meantime, the Apeks squad has been for three games without a win. For this match, we can clearly see that the team with the biggest advantage is ALTERNATE aTTaX. Because of this, we believe that the highest probability of victory will be for ALTERNATE aTTaX.
CS:GO | LOOT.BET Season 7
- Nordavind vs AGF:
With an incredible five DEFEATS in a row, the Nordavind team comes forward for this battle against AGF. On the other hand, AGF lives a different scenario, where it has accumulated two consecutive victories in its games, against Apeks and Copenhagen Flames. This is another game that we can clearly see that the team in better shape is AGF. Because of this, we believe that the greatest probability of victory will be for AGF.


DOTA 2
|
BTS Pro Series Season 3: Americas
- 4 Zoomers vs Beastcoast:

After a successful game against Thunder Predator, 4 Zoomers arrive to confront Beastcoast. However, the Beastcoast scene features a recent defeat against the Thunder Predator. It is worth mentioning that both teams faced each other in the past and 4 Zoomers won. For this duel, we believe that the scenario is heading in the same direction. Therefore, we believe that the 4 Zoomers team will take the victory home.


DOTA 2
|
BTS Pro Series Season 3: Americas
- CR4ZY vs business associates:

After having managed to engage three successful games, the CR4ZY team was stopped by Quincy Crew. In one of these games, CR4AZY beat its rival, business associates, by the score of 2x1. Business associates now have two victories in a row in their most recent confrontations. However, for this game, we believe that CR4ZY can win again against its rival.

Warnings!
The odds posted here will be based on the Betfair, Bet365 and 1Xbet market. And there is the suggestion to open an account in the houses listed in the Betting Academy, which are the ones that operate in your country, for a better commitment in this market, due to the variety of types of bets, better quotes and higher limits. Opening accounts through the Academy gives you more advantages: «
Earn Academy Points
».
Help this column to maintain itself and share the knowledge about its existence and spread this work.