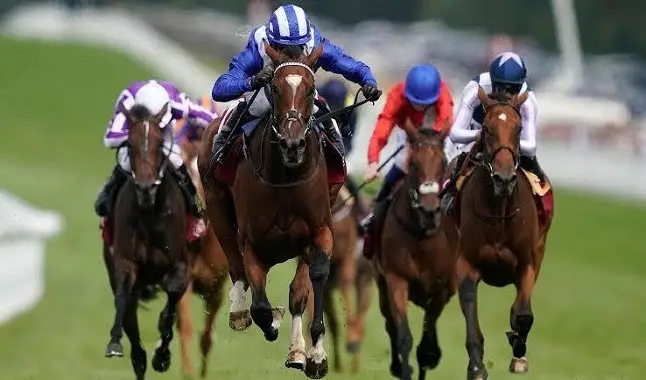 "One of the worst things that could happen for racing or any sport is for it to resume then after a few weeks have to stop"
The British Horseracing Authority (BHA) director of operations, Richard Wayman, recently said that "every possible step" will be needed to ensure a safer return to racing before a date is revealed for this.

We emphasize that the British Horse Racing has been suspended since the 17th of March and lately there is a strong buzz about the activities returning on the 15th of May, however, nothing official.

According to Wayman in a statement about not making a splash on any date at the moment.

"We have put forward detailed plans to the government but it has to be a two-way process", he said, "where we're sensitive to what the government and the scientific officials advising them are saying back to us."

"I don't think it would have been the right thing for us to come out and name a date, it would have been an arbitrary date", Wayman proceeded, Our aim is to ensure when we're given the green light we're ready to go."

"One of the worst things that could happen for racing or any sport is for it to resume then after a few weeks have to stop because we haven't got it right. We're really dependent on the work of Dr Jerry Hill the chief medical adviser of the BHA who's working with other sports to ensure when it does resume it does so in a safe way"

"We need to make sure we've gone through every possible step to make sure that the return is a safe one."

Days ago, Nick Rust, BHA's chief executive, said race officials were working hard to develop plans for the resumption of sports behind closed doors.

Together, Dominic Raab says that restarting sports in Britain will lift the nation's spirits.

Dominic also says that the government "has had constructive meetings with sports bodies" to carry out sports behind closed doors.

"I can tell you that the culture secretary has been working on a plan to get sport played behind closed doors when we move to the second phase so that is something we are looking at" - commented Raab.

"Of course, the key point though – we can only do it when the medical advice and scientific advice is that it can be done safely and sustainably. But certainly that is something under active consideration. "

Matt Hancock, Secretary of Health suggests that if conditions are safe, sports such as the Premier League and racing may resume.

"I'm absolutely open to that, and horseracing too. I know the Premier League and racing are working on how this might be doable in a safe way", but he cautioned, " safety has to be paramount."

"We've got to make decisions about what the relative priorities are to all of the different things that could be reopened, and do everything we can at the same time to keep R [infection rate] down" concludes Hancock.